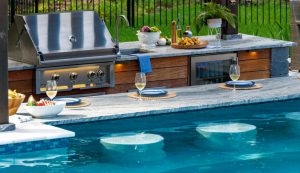 Swanky Pool Bar Ideas to Jazz Up Your Backyard
— May 2, 2022
Summertime is the perfect time to enjoy all of the best things in life, including lounging by the pool with a cold drink in hand. So if you're looking to add a little extra pizzazz to your pool area this year, consider adding one of these swanky pool bars to the mix. With various options to choose from, there's sure to be something that fits your style and budget. So dive on in and check out these fabulous ideas!
Unique and fun ideas for your backyard pool bar
When it comes to summertime fun, there's nothing quite like cooling off in your very own pool. But why settle for a boring old pool when you can have a swanky pool bar that will make your backyard the envy of the neighborhood? With a little creativity and some elbow grease, you can transform your backyard pool bar ideas to step up an outdoor space where everyone will want to hang out. Here are some great ideas to get you started: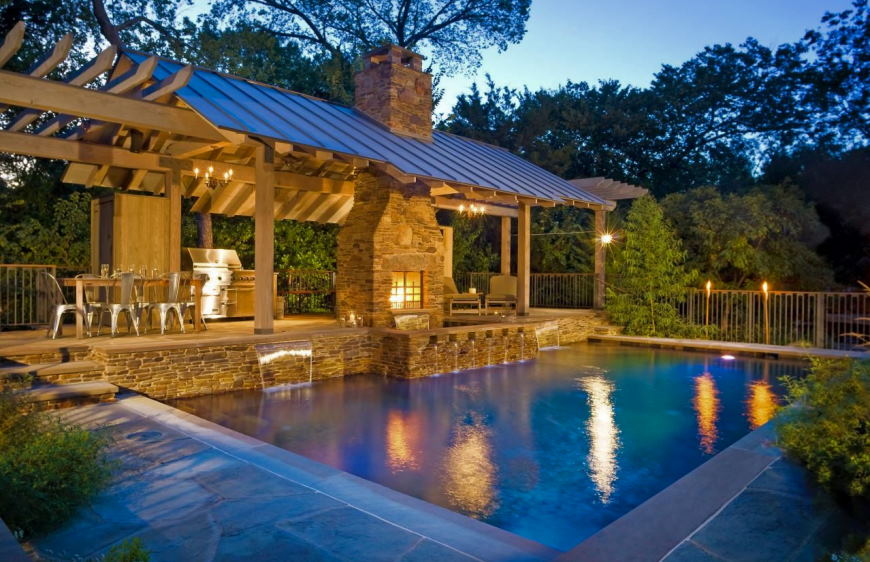 Install an outdoor sink and mini-fridge: This is a must-have for any pool bar, as it will allow you to keep drinks cold and have running water on hand for mixing up cocktails.
Set up a few comfortable seating areas: loungers, chairs, and bean bag chairs are perfect for lounging by the pool.
Add shade: An umbrella or two will help keep your guests cool and protect them from the sun's harmful rays.
Stock the bar: Be sure to have plenty of ice, glasses, mixers, and liquor on hand so your guests can make their drinks.
Decorate: Adding personal touches like string lights, candles, and plants can make your pool bar feel like its own little oasis.
With these tips, you'll be well on your way to creating the ultimate backyard pool bar that everyone will want to visit all summer long!
Pool deck decorating ideas to inspire your next summer party
Your pool deck is the perfect place to host a summer party. But what if your deck is looking a little plain? These pool deck decorating ideas will help you transform your outdoor space into a party-ready oasis.
Start with some greenery
Adding some greenery to your pool deck is a great way to create a more inviting space. Place potted plants around the deck's perimeter and hang planters from the railing. Choose drought-tolerant plants that can withstand the heat of summer.
Add some color
Add some personality to your pool deck with colorful accessories. Throw brightly colored towels over the chairs or add patterned cushions to the lounge area. Use colorful lanterns or candles to create a festive atmosphere.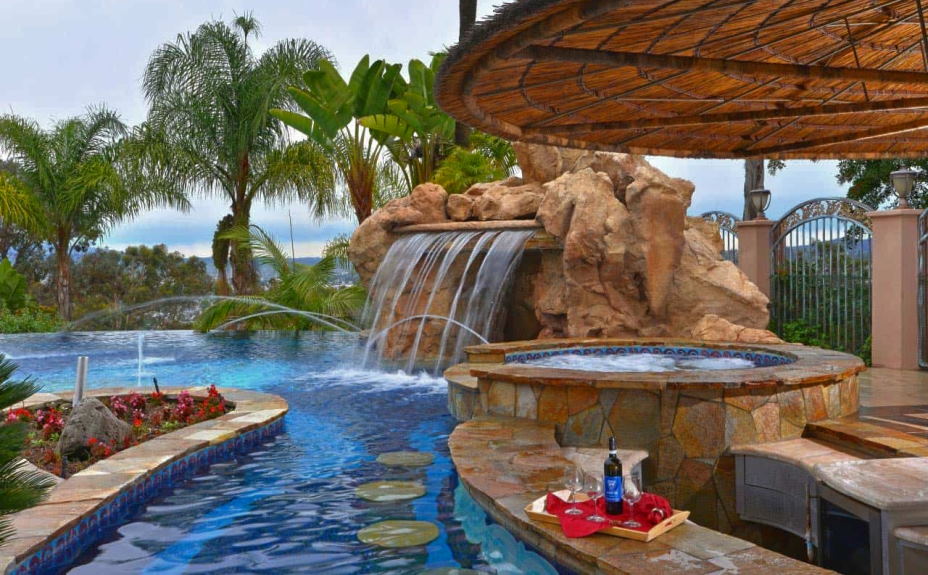 Create a dining area
If you love to entertain, consider creating a dedicated dining area on your pool deck. Set up a table and chairs under a pergola or umbrella for protection from the sun. Add some string lights or lanterns to create a romantic ambiance.
Add a fire pit
Nothing says summer like sitting around a cozy fire pit. A fire pit is also a great way to extend the use of your pool deck into the cooler months. Be sure to place it in a safe location away from any flammable materials.
Install an outdoor shower
An outdoor shower is a perfect addition to any pool deck. It's a great way to rinse off before getting in the pool and can also be used as a decorative element. Choose a shower head that matches the style of your deck for a cohesive look.
With these pool deck decorating ideas, you'll be ready to host the best summer party!